Supply Chain
Supply chain is the backbone of your business.
It connects the business strategy to the daily operations, therefore it must be efficient and bring added value to its partners.
The supply chain starts with a need of a product, and ends in delivering it to the end customer. In between, it includes all materials, people, partners, processes, methodologies, technology, resources and information needed to achieve the goal.
A successful supply chain is well planned with accordance to the market. It must synchronize all participants and balance capabilities, in a way that can give your business a competitive advantage.
Because in today's life, markets become global and the world is going towards expertise. There are rapid changes and you need to adjust, in order to stay relevant.
SLS specializes in diagnosis all types of supply chain and suggests tailored solutions for improvement and savings. We use creative thinking, up-to-date technologies and innovative methodologies to take your business one step ahead.
Tactical Medicine
Tactical medicine is a system customized to the modern battlefield, providing advanced medical solutions for forces operating in hostile environments.
With growing needs for tactical medical care from the civilian and home land security authorities, we provide custom made medical solutions for Security and Law Enforcement communities tailored to their special needs and challenges.
With many years of experience and implementing the knowledge of Israel's leading medical experts, opinion leaders, R&D personnel and combat-experienced instructors, we are the leader in providing tactical-medicine know-how.
We provide a one-stop-shop for tactical medical equipment.
Our medical kit department prepares custom kits for Field doctors, paramedics, combat medics and Operatives, designed to adapt to the latest developments in modern warfare.
Our services includes
Consulting – Medical Risk Assessment
Training – Tactical Combat Casualty Care
Tactical Medical Equipment
Paramedics' Recruiting
Security Information and Cyber
Security Information is a very broad area of one's computer network.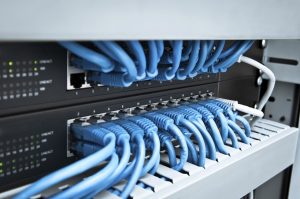 Procedures and regulations now dictate standards in information security which did not exist in the past, and new threats with new technological needs that come from users of the organization (For example, the ability to connect to the corporate network from anywhere) make the field of information security a challenging field in which the available technologies are growing constantly.
Most security vendors offer solutions that focus on product-oriented technology in the information security process, however, first and foremost information security survey begins with the existence of risks, corporate governance, security policy and implementing procedures within the organization.
The technology is derived from the policy dictated by the senior management of the organization.
Our company has proven professional ability of working with senior management in formulating policy, making risk surveys and choosing and implementing appropriate technology.
Naturally, this area does not get the limelight and understanding of extra profit it brings to the organization.
We have implemented some exciting projects for different clients locally and abroad.
Search & Rescue
We have the knowledge, the experience and the ability to enhance the performance of Search & Rescue units, such as:
Technology and systems for upgrade airborne vehicles
An advanced training and emergency procedure
Execute airborne medical evacuation of critical casualties
Advanced command & control methods and leadership