SLS Consulting & Training Ltd is one of the leading homeland security companies in Israel. SLS consults, trains and executes projects in the private and public security sectors, managed by former high ranking Israeli senior security officers.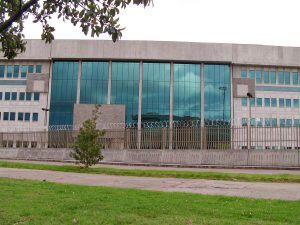 The company markets an exclusive range of unique security products that provide comprehensive and integrative technological solutions.
SLS management has the capabilities and know-how to coordinate and integrate all the different law enforcement agencies utilizing cutting edge technologies to carry out projects in the most efficient and professional manner.
We operate worldwide and creatively specialize in designing integrated security solutions customized to a broad range of customer needs.
SLS operates two training facilities (north and south), where it trains security personnel at every professional level required, according to the client's needs and budget.
The school has a variety of training programs, which ranges from facility security to multi-skilled combat dignitary protectors.
The company works in Israel and abroad and specializes in providing security consultation for civil, commercial and security organizations at the required level, in accordance to the unique characteristics of each client.
These include:
Security Consulting
Risk Survey
Operational Solutions
Technology Solutions
Training and Courses
Security Information leakage prevention
Loss Prevention systems to avoid depreciation of assets